Print
Carbonless Forms
Cheap & Delivered
Fast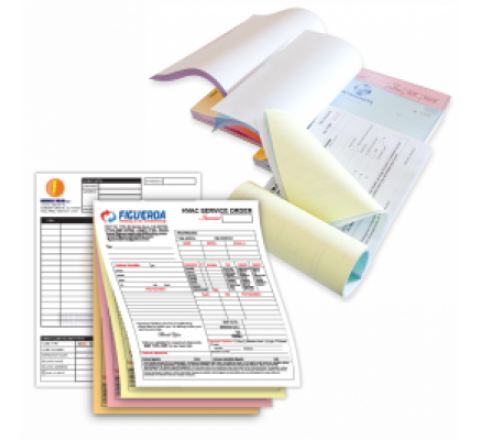 2 Part Carbonless Forms Printing | 2 Part NCR

3 Part Carbonless Forms Printing | 3 Part NCR

4 Part Carbonless Forms Printing | 4 Part NCR

NCR Forms Printing
92% Of Our Customers Generate Their Instant Custom Printing
Quotation By Free Quotation Engine!
At Your Service
Print
Carbonless Forms
Cheap & Delivered
Fast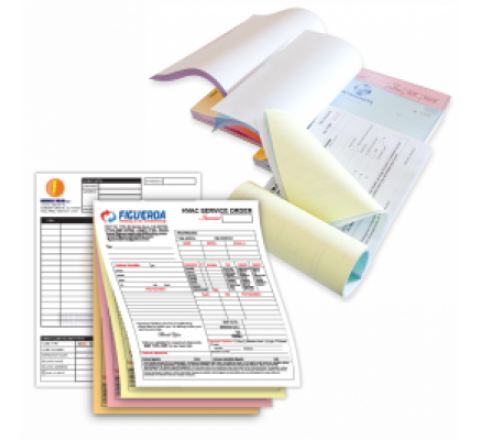 Description
Carbonless forms are a special type of form that can produce multiple, identical copies of a document. Ever heard of a carbon copy? We used to use carbon forms to produce them but this newer method is far better. Basically, there are sheets of a special type of paper stacked on top of each other with a thin sliver of another material sandwiched in the middle. When you apply pressure to the top piece ink is applied to all of the pieces underneath. This means that whatever you write on the top form is also written on the other forms.
When would I use them?
Carbonless forms printing is a huge industry in its own right because of how useful these things are. You can actually really speed up day-to-day operations by using these. An example is when you need a copy of an audit for your bank, your records, your postman and a client. Instead of writing it out four times you can simply do it once. You don't even need a printer handy since it is all done mechanically.
Why Printing Good?
We can provide you with the largest range of options for carbonless forms printing as well as the highest quality and value for money. Choose between a set of forms that makes; 2, 3 or 4 copies! On top of that, you can design your form to be any size, shape and have any arrangement of fields that you require.
If the options we provide aren't enough we can give you some help. Simply head over to the chat box in the bottom right and an expert will give you any necessary information. Then they will guide you through the ordering process. Even after this point, we try to help you as much as possible. We will remain in contact so as to make sure we design the perfect form for your needs.
Our carbonless form products include 2 part carbonless form, 3 part carbonless form and 4 part carbonless form. Moreover;
Contact us for carbonless form printing or do Live Chat (Click Here).
Customer Service Information
If you are looking for the printing of custom packaging boxes for your business or personal use and want some unique shapes and custom made packaging then, the packaging printed by us are made right for you.
Testimonials
Liam

Hugo

Adam

John Anderson

Jayden

Back to Top